DAFOCOM IS more than just pieces in a network.
Connectivity, security and media translation
Our quality products don't just work standalone, they complement one another to form a complete solution that keeps you safe and happy.
Press the pulsing blue buttons below for more information.
Let us integrate our solution into your desired outcome!
We also have a lot of exciting news to share, why not take a look?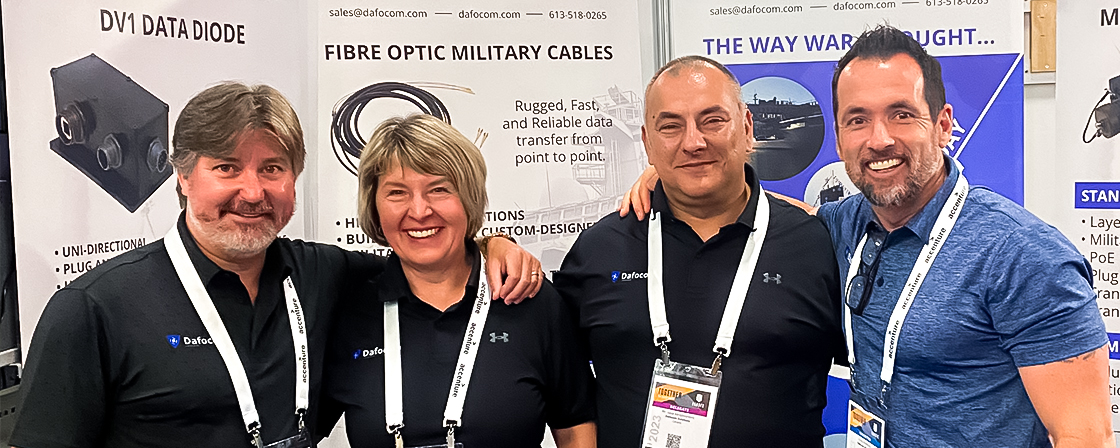 This year's CANSEC was a special one for Dafocom. Why? This was our first booth in the history of our company and certainly the first one we have had at this show.
READ ARTICLE
We are aboriginal and minority-owned manufacturers of high-quality fiber optic and cybersecurity solutions. Located in the high-tech centers of Kanata ON, and Dallas TX, we service government departments, military branches, and corporate enterprises in both Canada and the United States. Certified indigenous small business.
Are you a military contractor?
Let us find a custom solution that fits your needs.